On this page: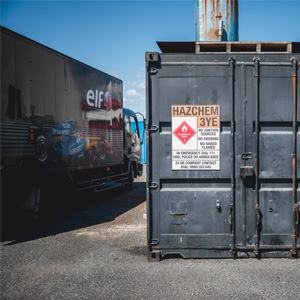 Can you answer YES! to the following questions?
Are you determined to ensure everyone in your NZ workplace has a safe day at work, and gets home to their family every night?
Would you like to minimise worker absence and equipment down-time by reducing accidents?
Are you aware that recent changes in legislation means that NZ businesses of all sizes need to have Health & Safety procedures in place?
Do you agree that your Health & Safety manual should be a living document that evolves over time? Rather than a set-and-forget document that sits on a shelf gathering dust.
Do you find keeping up with the ever-evolving Health & Safety legislation a little tiresome, because you have other things to achieve with your time?
Would you prefer to deal with a safety consultant who is based locally, who visits you in-person, face-to-face at regular intervals?
Once your Health & Safety system is running well, would you prefer to save time by having only occasional face-to-face meetings with your safety consultant so you can get on with running your business?
Do you agree that it would be more cost effective to start with one of our Health & Safety templates and make customisations as required?
If you answered "YES!" to most of those questions, we have great news for you…
This is what the team here at Securo do best!
8 Quick Facts You Need To Know About Us
We specialise in making workplaces like yours safer
We schedule regular face-to-face visits with you on-site at your workplace because that's the best way to ensure incremental safety improvements are made
We have been setting up Health and Safety systems for NZ businesses for over 20 years
We are easier (and less expensive) to deal with because we start with our manual, processes and templates, and customise them to your business
We operate a 24-hour helpline for clients in emergency situations (calls are routed to one of our trained consultants who will help the order of the steps you need to take next)
We serve 12 regions throughout New Zealand
We work with businesses and industries of all sizes: Small, Medium and Large
We have 100's of happy clients, here's what they say about us
Here's our 5 step process:
1. A Quick Phone Call To Determine Your Needs
Let's start with a short phone discussion to determine if you need our help
We work with businesses and industries of all sizes: Small, Medium and Large
2. We Will Visit Your Workplace
We will arrange for one of our consultants (in 12 regions around NZ) to visit your workplace for an initial health & safety meeting at no charge
3. We'll Make An Offer
We'll provide you with a written proposal of how we could work together.
Our fees have 2 components: A set-up fee + a monthly maintenance fee.
Set-Up Fee
During the set-up process, you are provided with:
Your Health & Safety Manual customised to your business
Documents:

Your Health & Safety Policy
Hazard Register
Training Records
+ A selection of other documents appropriate to your business from our library of 120 other documents including Handbooks, Management Procedures and more

Access to our Online Health & Safety System where you can:

Customise our templates to create your H&S forms and documents online and get them ready to print
Create your own Hazard/Risk Register and Control Plan
Create Safe Operating Procedures
Save time by using our Hazard Templates
Save time with similar Hazards at different sites

Access the Securo App where you can:
Monthly Fee:
The monthly fee we will propose depends on the size and complexity of the Health & Safety situation of your business. Please contact us for current fees.
4. If You Accept Our Offer
We'll get your Health & Safety paperwork sorted first (including forms, data and a manual)
You can be sure it is compliant with all the current WorkSafe NZ requirements
We'll point out opportunities for safety improvement around your workplace
We'll draw your attention to your responsibilities under the current Health and Safety At Work Act 2015 (both you and your staff need to know this detail)
We'll help you and your team install the Securo App which helps you capture and report Health and Safety incidents or hazards, as-and-when they are identified, and run your Toolbox H&S meetings
5. Our Maintenance Programme Gets To Work
Once your new Health & Safety system is up and running, we'll book in a series of in-person, face-to-face meetings (eg monthly for bigger businesses, quarterly for smaller businesses) to check how things are going and to ensure we are making incremental improvements to your safety, and that you are compliant with legislation.
If an event occurs at your workplace involving serious injury, illness or incident for which you need to notify WorkSafe we'll be there to work beside you:
We have a 24 hour emergency helpline for our clients which is monitored by one of our trained consultants: 0800 55 33 44
We will help you prioritise the actions you need to take
We'll also help you to complete the required WorkSafe documentation and assist with the accident investigation to ensure you meet your obligations.
We'll also arrange a debrief so that you learn from the incident and adjust training/documentation to minimise the chance of a similar accident happening again.
"Great! What's The Next Step?"
Video Walkthrough of our Online Health & Safety System
In this 4 minute video you'll see how easy it is to use our online Health & Safety system to:
Create Hazard and Risk Registers
Create Safe Operating Proceedure
Save time by using our Hazard Templates
Save time with similar Hazards at different sites