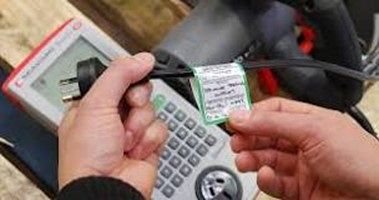 Monday August 1, 2022 11:04
Testing and attaching a test record tag on all electrical equipment is a good idea, a prudent step in ensuring that all electrical equipment in use in your organisation is safe, effective, and suitable for use.
It is not however, prescribed by legislation and/or indeed required by government regulation. What is legally required is that equipment is electrically safe and maintained in a safe condition.
There are many test & tag companies operating in New Zealand that will tell you it is absolutely essential and that the National Standard AS/NZS 3760 requires it.
As below:
AS/NZS 3760 Standard - Table 4
In the joint Australian New Zealand Standard AS/NZS 3760, it specifies that the amount of time between using a PAT tester is based upon the type of environment that appliance is located in.
It's also important to remember that some businesses undertake their own risk assessment. This means they might have a different test and tag frequency which is more frequent than what's specified. This is of course absolutely fine, whereas testing less frequently is not acceptable.
Summary of Minimum Requirements. Ask your Electrician for details.
Test & Tag at least every:
Building or construction site and other hostile environments: 3 months
Workshops, factories, place of work and clean equipment: 6 months
Environments where the appliance or cord may be flexed or damaged: 12 months
Bedroom areas of rest homes, hotels, motels, and hostels: 2 years
Environments where the appliance or cord will not be flexed or damaged: 5 years
If an appliance is relocated, then the new environment test requirements apply.
What they won't tell you is that Standards even National and International ones are voluntary.
Testing and tagging electrical appliances is not mandatory, it is one useful way to check electrical equipment is safe when it is tested but it doesn't guarantee future electrical safety. It is just a snapshot of how safe and effective the electrical item is at the time of testing.
The PCBU has the primary duty of care to ensure that all equipment is safe and to decide to test and tag in-house with a trained person ( it does not have to be a registered electrician ) or contract a company to conduct regular checks.
Another area of contention is frequency of testing. Hostile environments such as construction sites, foundries etc. - where equipment can be in damp and rough conditions and where there is far greater chance of damage and electrical items becoming unsafe, then testing every 3 months may be desirable. In these circumstance, electrical equipment also needs to be RCD-protected.
In office environments where the equipment is secure and relatively untouched a much longer period between tests can be acceptable.
What is important is that electrical appliances, extension leads and plugs are regularly checked for damage. All workers can play a part in this, by organisations encouraging staff to look at their equipment and report all areas of concern so that they can be checked and repaired/replaced if necessary.
The following related resources are listed below:
If you have concerns around this topic or other H&S matters, your Securo consultant is available to help and assist you, so please give them a call or alternatively, you can contact Securo head office on 0800 55 33 44.