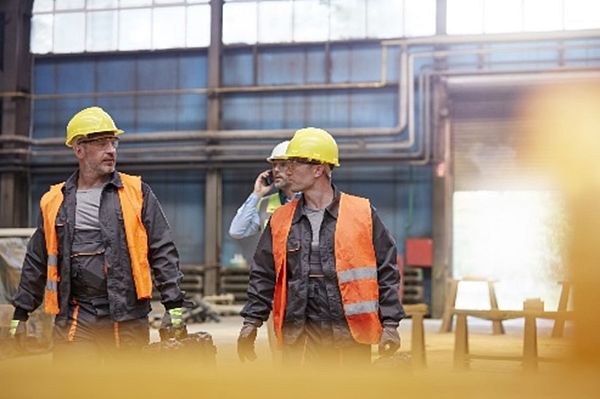 Tuesday July 25, 2023 09:42
Worksafe NZ carry out thousands of inspections each year into different businesses and workplaces. WorkSafe aims to identify any health and safety law breaches, prevent harm, and promote best practices. They have the legal authority to inspect and prosecute your business if they believe it violates health and safety laws.
Workplace inspections conducted by Worksafe NZ are on the increase. This is no surprise as serious and deadly accidents continue to increase in New Zealand workplaces and demands for swift and effective corrective actions mount from industry groups and legislators.
We are therefore seeing Worksafe NZ changing their approach from encouragement and education to more enforcement. Furthermore, this is targeted to areas and environments where most accidents and incident are occurring:
This primarily involves these industries and/or working environments:
Construction

Transitional facilities

Dusty and hazardous substance environments

Noisy working environments

High traffic sites – vehicles, forklifts

Operating machinery – moving parts
Major hazard facilities, farming, forestry, and fishing have specialist Worksafe NZ Inspectors assigned to them and also in some instances come under different regulators.
Previously, you would only expect to be contacted by Worksafe NZ following a serious accident/incident or if a serious complaint had been made about an occurrence on your site. We are now seeing inspections selected on a so-called arbitrary basis.
A random Worksafe NZ visit usually starts with a phone call to say that an inspector will be calling in a couple of weeks' time to conduct a workplace inspection.
You do have the option at this point to delay the inspection if the day and time selected is not convenient – you are out of town, key staff are away, you want your Securo consultant to be there or you just want more time to prepare. Providing your request is reasonable, requests are normally accepted.
What happens next:
The day of the inspection:
This normally commences with a short interview where the inspector wants to establish what happens in your workplace – what work activities take place, types of machinery and equipment, hazardous substances in use and vehicles operating in work areas.

From this the inspector will form a checklist ready for the walk around the site.

Under no circumstances allow the inspector to go anywhere unaccompanied. Ensure you, and preferably your Securo consultant as well, stay with the inspector as he or she walks around the site.
What are they looking for? The focus is typically on three main areas:
Leadership – Is there demonstrative evidence that Health and Safety is a priority.

Involvement and participation – Do workers have the opportunity to be involved in H&S matters.

Hazard management – Are hazards in the workplace identified, assessed, and controlled.
The inspector will also want to interview one of your workers preferably on the shop floor. This discussion will seek to establish their active involvement in reporting injuries/incidents, identification of hazards and participation in H&S matters.
What do they do if they find something not in compliance with the requirements of the Health and Safety Act - 2015?
Current priorities/hot buttons:
The inspector will issue an Improvement Notice if he or she believes you are or are likely to contravene a provision of the Act or regulations made under the Act.
This could involve as described above excessive noise in the workplace, Unguarded machinery and/or lack of control over movement of traffic likely to cause harm.
The inspector will state on the notice when a remedy is required following discussion with you and is usually reasonable subject to the likelihood of harm.
The Improvement Notice is required to be placed on display in a prominent place in the workplace.
A person who fails to comply within the specified period commits an offence.
If you have any concerns around this topic or other Health & Safety matters, your Securo Consultant is available to help. We can also advise on hazard management and provide access to specialist health professionals who provide health monitoring services.
So please give them a call or alternatively, you can contact Securo head office on 0800 55 33 44.